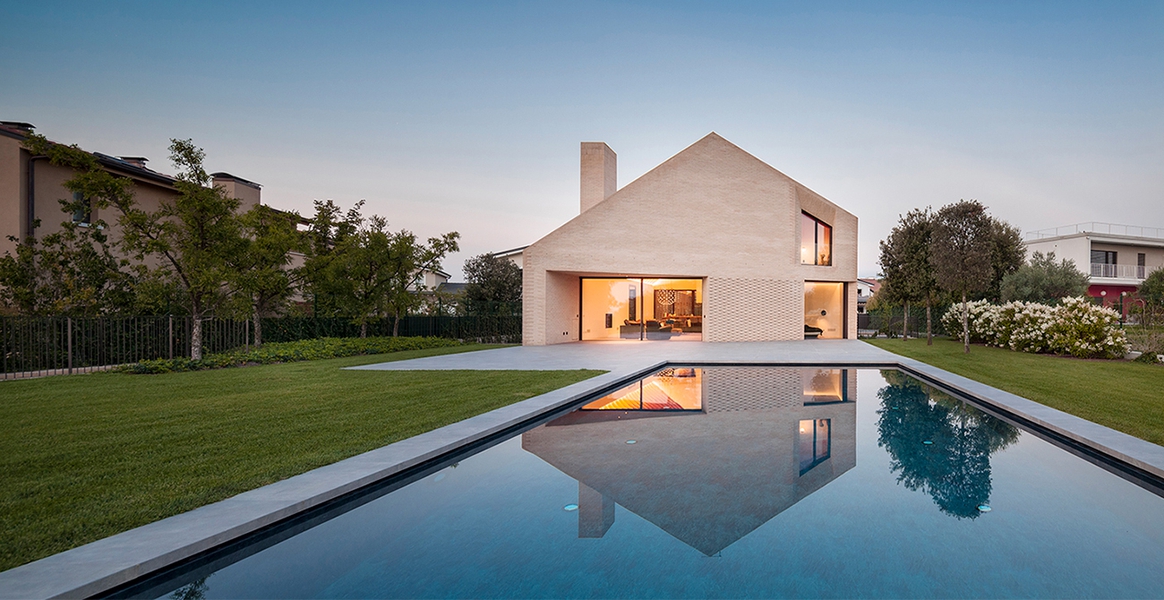 Villa T
Peschiera del Garda (Verona) - Italy
Residential
Peschiera del Garda (Verona) - Italy
Designer: Ardielli Fornasa Associati
Collections
Located at the edge of the Frassino lake in Peschiera del Garda, the project tries to translate into architecture the idea that the building tradition of the past can be expressed in a contemporary way. The choice of materials was oriented towards those companies that in recent years have been able to combine the know-how of tradition and craftsmanship with sustainable evolution. From this point of view, Ceramica Sant'Agostino products were completely consistent with the principles of the project.
The Set Concrete collection by Ceramica Sant'Agostino, is the protagonist in both indoor and outdoor environments of the house: a visual and spatial continuity between indoor and outdoor. The use of ceramics is not limited to the living area, but is extended at different levels of the house, combining nuances of natural tones to the different uses of the environments, from the distribution paths to the bathrooms of the suites, from the lowered patio to the wellness area.
The project of Villa T is the winner of the competition of Confindustria Ceramica "LA CERAMICA E IL PROGETTO 2021" for the residential category.