TRIBUTE TO BEAUTY AND CULTURE OF DESIGN BETWEEN RESPECT FOR TRADITION AND SPIRIT OF INNOVATION
100%
Made in Italy
New control, management, and raw material handling system. Self-produced clean energy. Consumption optimisation in production processes.
In order to restrict as much as possible the carbon anhydride emissions in the atmosphere, the company is committed to reduce its energy consumption, to optimize every aspect of the production processes and to increase the self-produced energy portion. Thanks to this commitment, in the recent years Ceramica Sant'Agostino has reduced the CO² emissions by a quantity of 2.600 tons a year, the same CO² quantity absorbed by a wood of 120.00 trees.
Certified product quality.
The high quality that has always distinguished Ceramica Sant'Agostino products is granted by the certification obtained by the most qualified national and international bodies. ECOLABEL, ANAB, UNI-CERTIQUALITY, CEN- KEYMARK are only some of the recognitions that grant the company's absolute respect of the strict parameters required by the rules.
Furthermore Sant'Agostino creates product for green housing. Obtained with percentages of recycled raw materials, they can contribute to obtain the LEED credits, an audit system that checks a building environmental impact.
Emission level in water equal to 0%. Gas emissions reduction in the atmosphere.
Thanks to an investment policy aimed to emissions control and reduction, the company constantly improves its impact on the environment and on man.
The results achieved allow to have emission levels much below the strict limits required by the rules.
100# of company waste are recycled or managed for separate collection.
Waste materials coming from manufacturing process are reused in the production cycle . This contributes to remarkably reduce the quantity of natural row materials used.
Excellence in the development of a sustainable industrial model.
The importance of environmental certifications, of industrial process, of safety on work and of product quality achieved by Ceramica Sant'Agostino, represent the tangible acknowledgement of the work done to manufacture higher and higher quality products, together with a strong and steady attention to the environment and man, both inside and outside the company.





ECOQUALITY
AN AMBITIOUS PROJECT OF ADVANCED TECHNOLOGY, ETHICS AND SUSTAINABILITY
ECOQUALITY is a complete action programme carried out by Ceramica Sant'Agostino to coordinate all the company's efforts aimed to obtaining very high quality products while totally respecting the strict European and international rules to protect the environment, the persons and the end-users. ECOQUALITY is a process that involves the whole company organization and therefore ambitious, objectively measurable and continually evolving.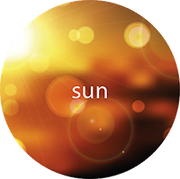 1.100.000 KWH
Autonomous production of clean energy
We have built a cutting-edge photovoltaic system to autonomously produce electricity from the sun. The system produces 1,100,000 KWh/year, which means 507 tonnes of CO2 not released into the atmosphere every year. The commitment of Ceramica Sant'Agostino to increase the use of alternative energies has become an important, concrete project.
271.380.000 M2
Contributing to preserving the ecosystem
The company is engaged in a project, certified by the Plan Vivo Foundation, in Meghalaya (north eastern state of India), which covers an area of 271.380.000 m2. The project contributes to the restoration and preservation of the ecosystem of this state of India. The goal is twofold: to neutralize CO2 emissions and to develop local communities by involving them operationally.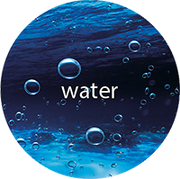 3.600 M3
Integrated water management system
Our company uses a rainwater recovery system which offers more than 10% savings on mains water consumption. We discharge no water into the surrounding environment: the processing water is completely recycled and reused in the production processes. All this translates into water savings of approx. 3.600 m3 per year.
OUR MANAGEMENT SYSTEM CERTIFICATES
Ceramica Sant'Agostino is the first ceramic company in Italy to be certified ISO 9001 …
UNI EN ISO 9001
---
Ceramica Sant'Agostino is the first ceramic company in Italy to be certified ISO 9001 in compliance with the 2008 regulation (UNI EN ISO 9001: 2008)
The world-regulation ISO 9001 :2008 is the reference point for the certifications of the managing and monitoring systems of each industrial phase.
The ISO 9001 :2008 certification shows that each step in production, from the selection of raw materials to the storage of the finished product, is completely repeateable and under control. The complex ceramic production process is divided into single phases, analysed, monitored, and continuously improved in order to achieve high levels of excellence that Ceramica Sant'Agostino guarantees to customers.
Quality, Reliability, Safety are fundamental parameters that can only be improved through an efficient, rigorous, highly controlled industrial process, which permits to achieve and constantly strengthen the quality standards that only Ceramica Sant'Agostino is able to offer.
Ceramica Sant'Agostino aims to reach the following goals through ISO 9001:
Improve our products and service in full compliance with current legislation and in-house specifications in order to meet the needs and fulfil the expectations of our customers.
Offer our customers a guarantee of support and service, both before and after purchase, to ensure our customers are properly informed as regards the proper use and installation of products.
Enhance our human resources, stimulating their creativity and skills through proper training to help them to become more involved with the objectives we set ourselves.
Achieve on going improvement of our production process through the correct and proper management of our technical resources.
Schedule the control of our plant, tools and equipment to safeguard their proper use, mantain high levels of efficiency and the reliability of product measurements and tests.
Create a mutually beneficial relationship between suppliers and sub contractors in order to achieve common business goals.
Improve business management processes on an on-going basis in order to pursue the best strategic decisions and to achieve effective prevention of problems.
Contribute to the improvement of the social context surrounding Ceramica Sant'Agostino, respecting and promoting the value of people and of their environment.
The quality system at Ceramica Sant'Agostino is controlled once a year by an independent authority (CERTIQUALITY) that inspects the company to verify that the standards are being applied correctly and business targets are being attained.
For further information: www.certiquality.it
---
Ceramica Sant'Agostino ha adottato nel 2014, pur non essendo un obbligo di legge, il …
BS OHSAS 18001
---
Ceramica Sant'Agostino ha adottato nel 2014, pur non essendo un obbligo di legge, il Sistema di gestione della salute e sicurezza sul lavoro (SGSL) conforme alla norma BS OHSAS 18001:07, la cui applicazione permette un approccio sistemico alla gestione della sicurezza del lavoro e della tutela della salute. La sua adozione, in quanto conforme all'art.30 del D.Lgs. 81/2008 ha efficacia esimente della responsabilità amministrativa delle persone giuridiche, delle società e delle associazioni (D.Lgs. 231/2001).
La norma BS OHSAS 18001 definisce come SGSSL quella parte del sistema di gestione di un'organizzazione utilizzato per sviluppare ed implementare la sua politica e la gestione dei rischi relativi alla salute e sicurezza sul lavoro includendo la struttura organizzativa, le attività di pianificazione, le responsabilità, le prassi, le procedure, i processi e le risorse.
L'obiettivo della Ceramica Sant'Agostino, nel suo percorso di certificazione allo standard BS OHSAS 18001:07, è sempre stato quello di:
stabilire un Sistema di gestione della salute e sicurezza sui luoghi di lavoro capace di eliminare o minimizzare i rischi per il personale e per le altre parti interessate che potrebbero essere esposte ai pericoli per la salute e la sicurezza associati con le proprie attività;
implementare, mantenere e migliorare continuamente un SGSSL;
assicurare se stessa della conformità alla politica sulla sicurezza e salute sui luoghi di lavoro stabilita;
dimostrare la capacità di mantenimento del proprio SGSSL attraverso la richiesta di certificazione.
Lo standard BS OHSAS 18001:07 si ispira al modello P-D-C-A (Plan, Do, Check, Act), rappresentando uno strumento organizzativo che consente di gestire in modo organico e sistematico la sicurezza dei lavoratori e la Ceramica Sant'Agostino con l'adozione di una politica per la gestione della sicurezza è impegnata costantemente a rispettare i requisiti per:
identificare i pericoli, valutare i rischi e individuare delle modalità di controllo, in stretta connessione alle prescrizioni legislative o ad altre adottate definizione di programmi e obiettivi specifici;
definire i compiti, responsabilità adeguati a garantire l'effettiva gestione della salute e sicurezza sui luoghi di lavoro;
formare, addestrare e coinvolgere il personale e i suoi rappresentanti;
stabilire e attuare tutte le operazioni e attività associate ai pericoli identificati, dove l'attuazione di adeguate modalità di controllo sono necessarie per la gestione dei rischi per la salute e sicurezza sul lavoro;
stabilire e mantenere attive le adeguate misure per individuare, prevenire e controllare i possibili eventi accidentali (infortuni e mancati incidenti) ed emergenze;
monitorare e misurare le prestazioni del sistema per la sicurezza e salute, nonché per il mantenimento della conformità legislativa;
assicurare che siano svolti ad intervalli pianificati audit interni, riesami dell'idoneità, dell'adeguatezza e dell'efficacia del sistema di gestione e valutare tutte le opportunità di miglioramento al sistema, alla politica e agli obiettivi.
Il sistema BS OHSAS 18001:07 della Ceramica Sant'Agostino viene verificato annualmente da un ente esterno (CERTIQUALITY) che certifica attraverso visite ispettive la corretta applicazione della norma e il raggiungimento degli obiettivi che l'azienda si è posta in questa materia.
---
OUR PRODUCTS CERTIFICATES